With the World Cup kicking off in Russia later this month, I thought I would delve into my archives for this week's blog.
Blairmore in Scotland is a shade over 2,200 miles away from Moscow in Russia, but it might as well be Mars with regards to the beautiful game. It was back in June 2014 when the small Scottish village played host to the filthiest game of footy you are ever likely to see.
It was a pleasant enough journey, the location was on a remote peninsula in Argyll and Bute – just getting onto the old ferry across Loch Lomond all added to the adventure.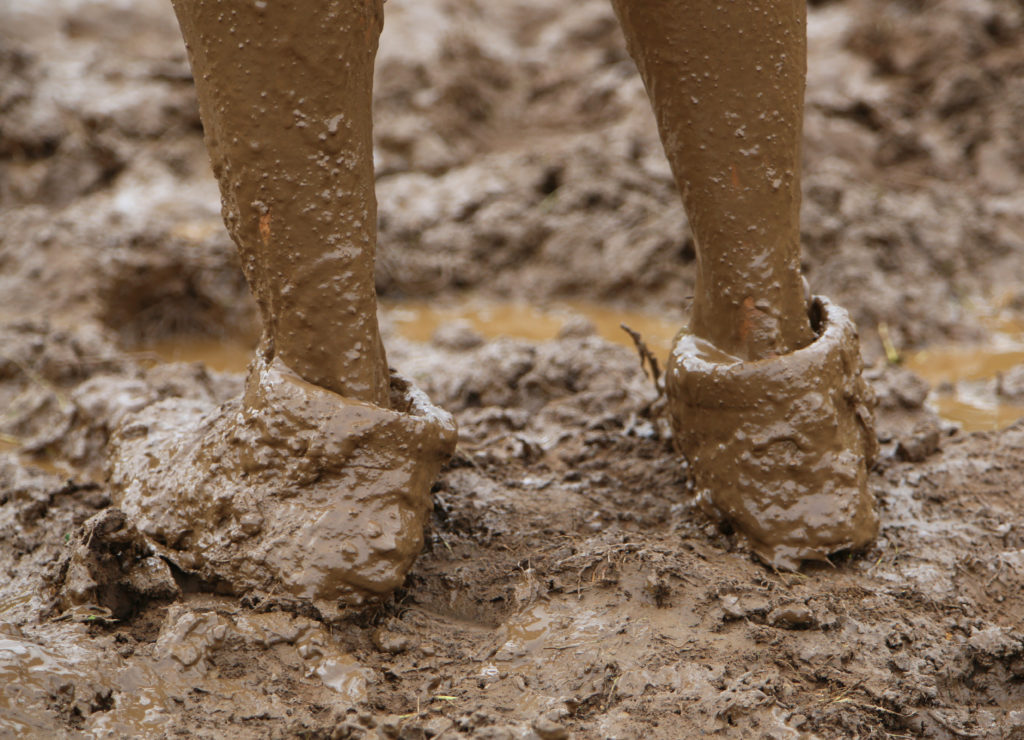 Normally when you arrive at a football match, you are greeted by overzealous members of security who after much huffing and puffing will finally thrust a lanyard around your neck. So, it was a convivial surprise when I turned up at the stadium, I say that, it was a dodgy looking field, to see the local farmer churning up the so-called pitch with his tractor and another guy holding a hose flooding the whole area. This could be a bit of fun I thought as I squelched my way back to my car, although I could have done with some wellies!
This so-called sport is fast becoming a worldwide phenomenon. It apparently originated in the swamps of Finland back in 2000; they found it to be an excellent means of training for cross-country skiing, apparently. Swamp soccer tournaments are held across the globe with countries such as Brazil, Turkey and China now getting involved.
Surprisingly, no training is required; but the player's do require real guts, coordination, determination and an extremely good washing powder.
16 teams packing their home and away kits for a dirty weekend north of the border with names such as 'Mud, Sweat & Beers', 'Mudwatch', 'Real Manky' and 'Whitby Walruses'  the tournament was always going to be fun affair.
The World Cup was open to everyone over the age of 17 years -old with teams of all male and mixed. Each team consisted of 6 players but teams could draw on an unlimited supply of substitutes throughout the match. Each match lasts 24 minutes and watching some of the better teams who had played before to skill was to keep their players moving all the time otherwise as 'newbies' found out you sink into the boggy pitch and can't move.
The rules of the game are also a little bizarre. Players are prohibited from changing their shoes during the game and are advised to tape them onto their feet with duck or gaffer tape. Also corner kicks, penalties and throw-ins are taken by drop kick – I guess you can understand why 
Unlike the 2018 World Cup which is spread over 6 weeks, this quirky tournament only lasted two-days. In the mixed team final Turkish team 'Erisim Istanbul' lost on penalties (4-3) to 'Yipee Ki Yay Mucky Fudders' – I had to type that one carefully when filing back to our client.
In the Men's final 'Team AKA', from Scotland, beat fellow countrymen 'Deportivo Lack of Talent' 3-1.