A couple of weeks ago, I was lucky enough to cover this quintessential British event – the Punting Championships.
It has to be said that this is one of the most graceful of all river sports. Punting of course has a long history on the river Thames with the earliest record of this Championship dating back to 1846. Aside from interruptions in the war years, and a break in the 1970s, this event marks 133 years of the championships.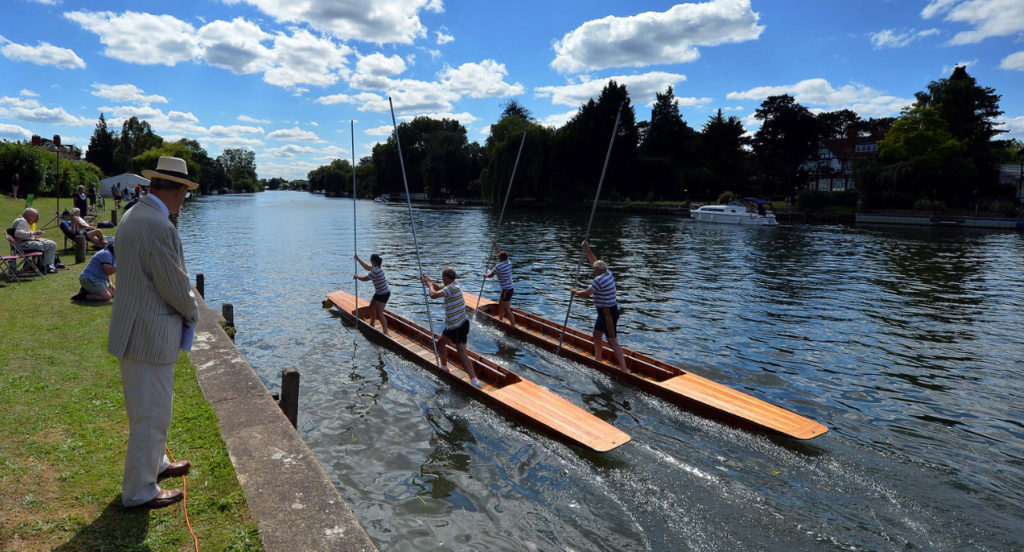 It's is a sport which pits single or double punts against each other in two-boat races along courses of 400 to 600 yards. They are essentially flat bottom boats, so long strong stokes are required to move the punt forward using the long poles, but the skill is keeping a straight course.
Punters need to be aware of conditions both above and below the water; the wind, wake from other river traffic as well as what lies beneath as the poles can hit differing material on the river bed such as soft ground, gravel, stones or even submerged obstacles.
Punting is a skilled sport that requires patience in order to learn how to react to the river and maintain control. It's a lot of fun, especially for those who like messing about on the river!