We Brits are pretty good at pomp and ceremony.
Being one of 5,000 journalists and media workers that had been accredited to cover the Royal Wedding my first thought was that it was going to be one hell of a long queue at security…. I was right – it took me nearly two hours to get the four wristbands that I needed.
Interest from the US media was enormous, whilst in the queue I was talking to a women from NBC who was one of over 230 that had been sent over to cover the event.  The mind boggles at what they all did! Still, the local hotels and restaurants were complaining.
My role for the event was working with the Japanese broadcaster Nippon TV during their two live hits.  We had an amazing 'live' position as it was inside the castle grounds, which gave them a great view of proceedings and fortunately all went tickety-boo.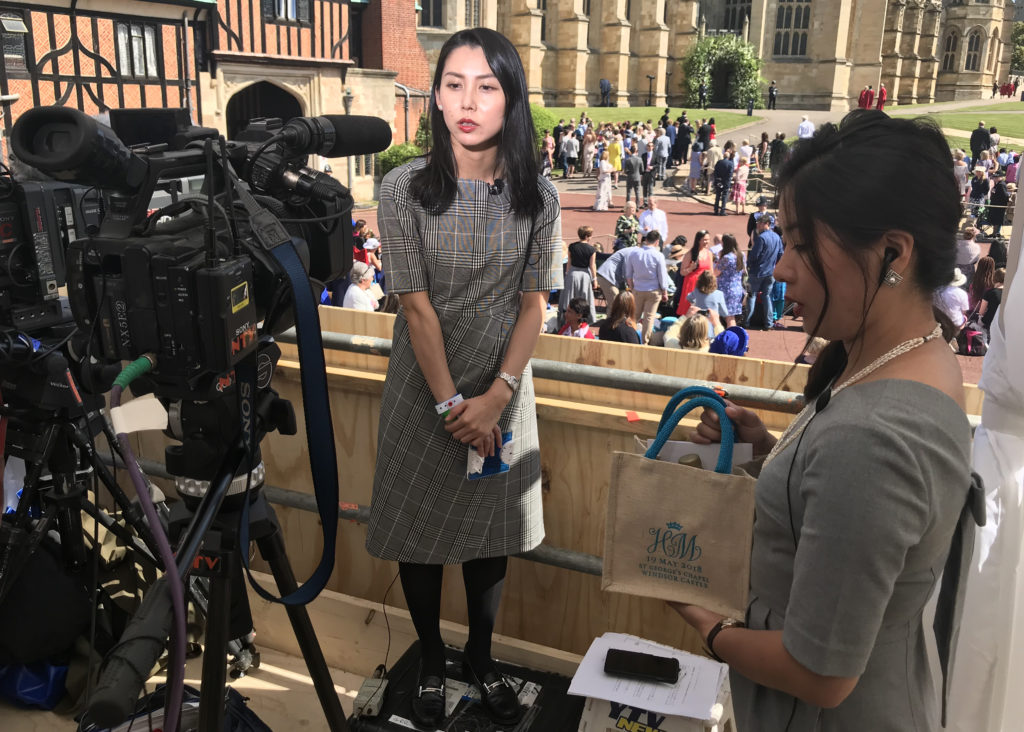 For me one of the best moments was looking at all the faces of the assembled media listening to the most Reverend Michael Curry, the Afro-American leader of the Episcopal Church in the US.  His sermon was both passionate and entertaining,  although it did last rather too long, which meant that we had to push back one of their our live hits, but no real drama.
Not being a huge royalist, I had mixed views before the event but whatever our thoughts of the Royal family, the broadcasting of the Wedding across the globe was a magnificent advert for UK PLC; even the sun came out for the day ensuring proceedings looked even more splendid!